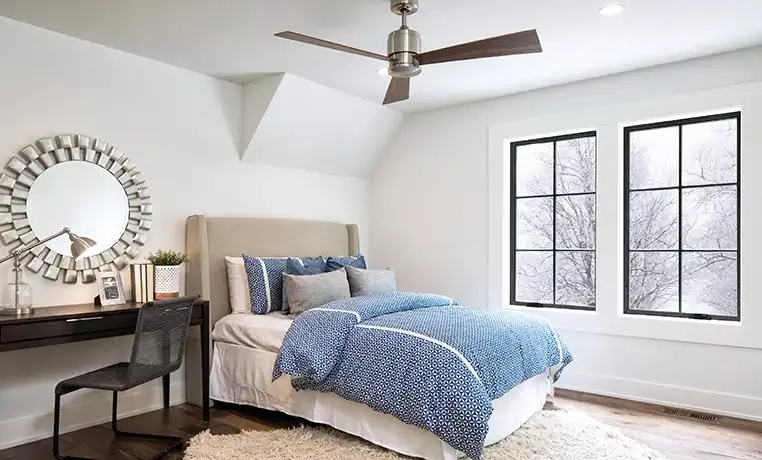 Your quintessential guide to window replacement
Enter your email below for a free product guide and to receive educational material on windows and doors.
A recognized leader
We don't set out to win awards, but we are honored when we do.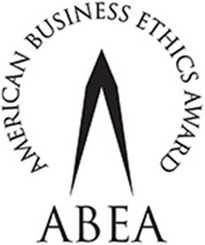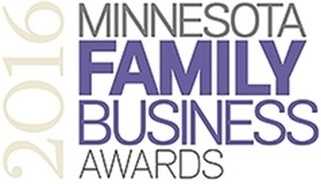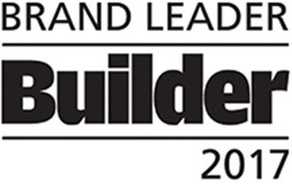 Key Signs it is time to replace your windows or patio doors
01
Moisture Issues
If you've seen water between glass panes, leaking, water stains or evidence of wood rot - those are signs that excess moisture is accumulating where you can't see it. This can lead to damage, including mold, mildew and warping.
02
ENERGY EFFICIENCY
If you need to wrap up in a blanket to sit by your windows or have to close your blinds to keep out the hot summer sun, it may be time to switch to energy-efficient Marvin windows.
03
NOT WORKING PROPERLY
If you struggle to open your windows or can no longer lock your patio door, it may be time to save yourself the hassle and consider replacing with new, durable Marvin Replacement windows and doors.
04
Design Refresh
If your windows and doors aren't making the design impact you'd like inside or out, or they're limiting your home's liveable space, replacing your windows and doors can improve how you live and feel in your home.
Window replacement at any time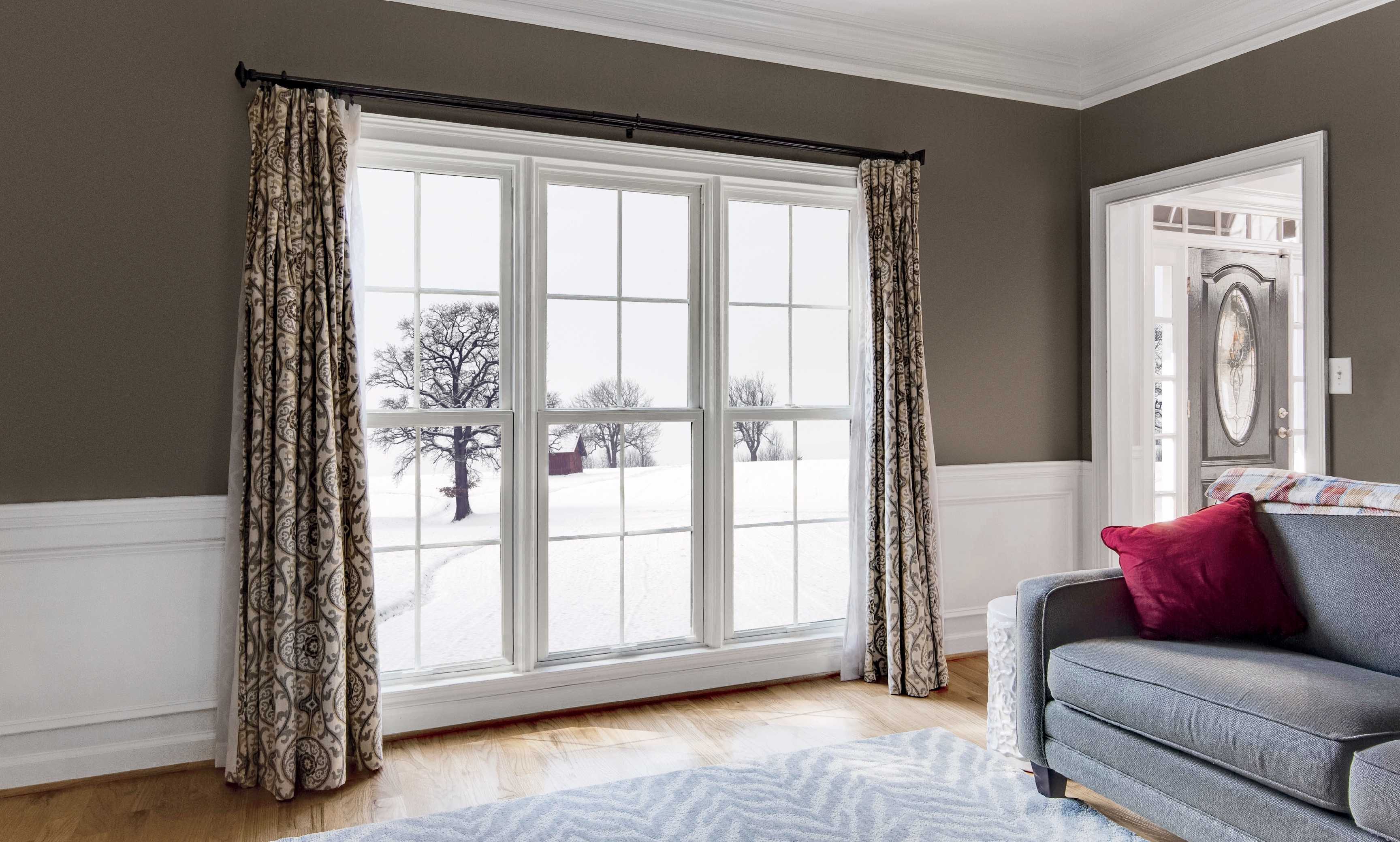 No matter the season, Marvin Replacement is available to install new windows in your home. Marvin Replacement provides expert advice throughout your window or door replacement project.
We Use Ultrex® Fiberglass for Unmatched Performance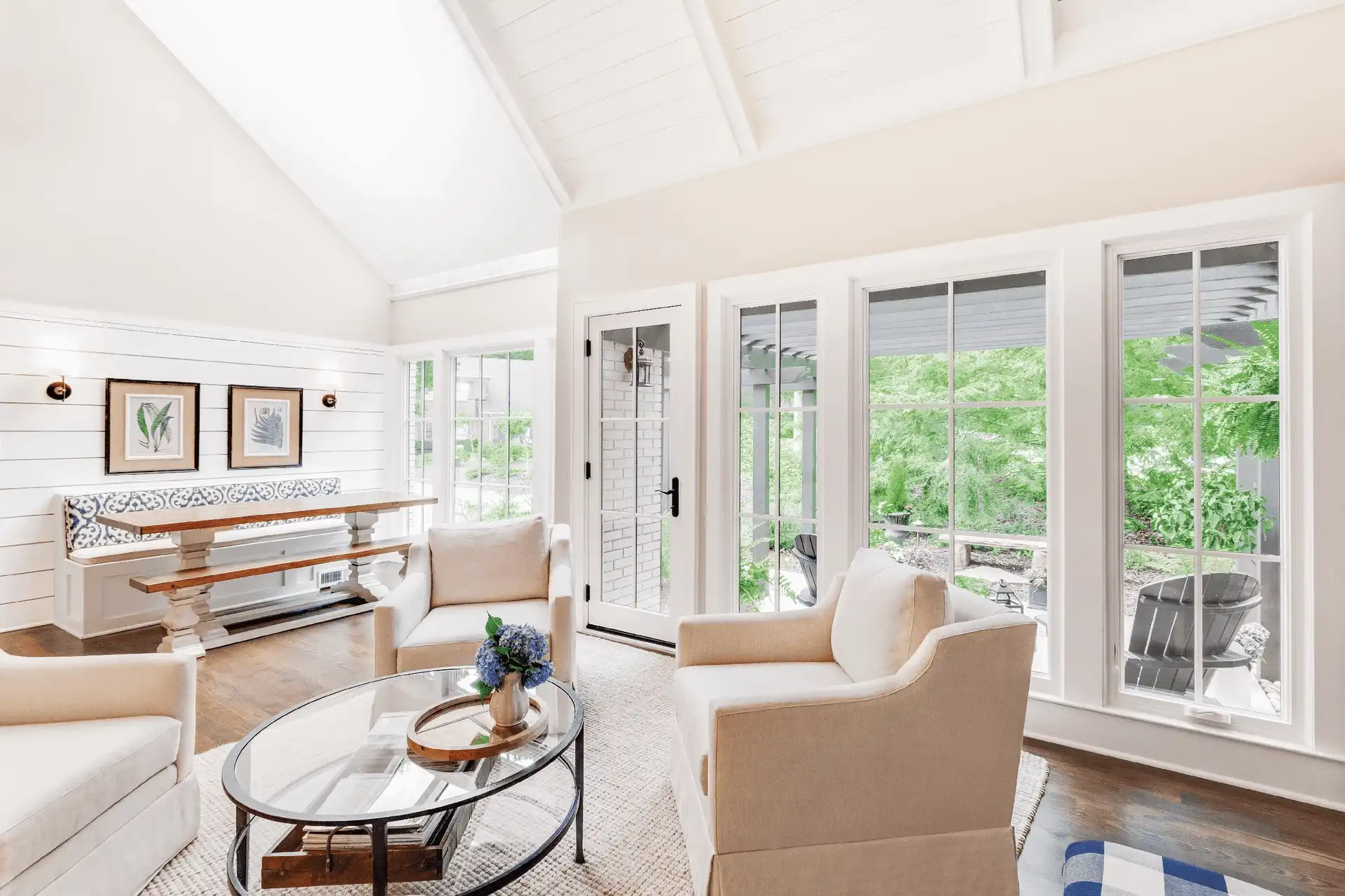 Superior Material
We know there are many window options out there and choosing the right one is difficult. Once you learn about our Ultrex Fiberglass, you'll see why we're so proud of it. Compared to other materials, Ultrex Fiberglass is the strongest window framing material in the replacement industry.
A Fit That Never Quits
Our proprietary acrylic finish is 3x thicker than the competition. Our finish resists scratching and denting, and performs so well that we offer dark colors without fear of UV degradation or fading. No sanding, scraping or painting required—our windows are virtually maintenance-free.
A Finish That Lasts
While other window materials can expand and contract depending upon the weather, Ultrex Fiberglass expands at virtually the same rate as glass. This makes Marvin Replacement doors resistant to leaks, seal failures and stress cracks that can compromise energy efficiency and long-term performance.
8x
Ultrex is 8x stronger than vinyl.
87%
Ultrex expands 87% less than vinyl
48,000
48,000 hours of sun can't fade the superior finish of Ultrex fiberglass.
What You Can Expect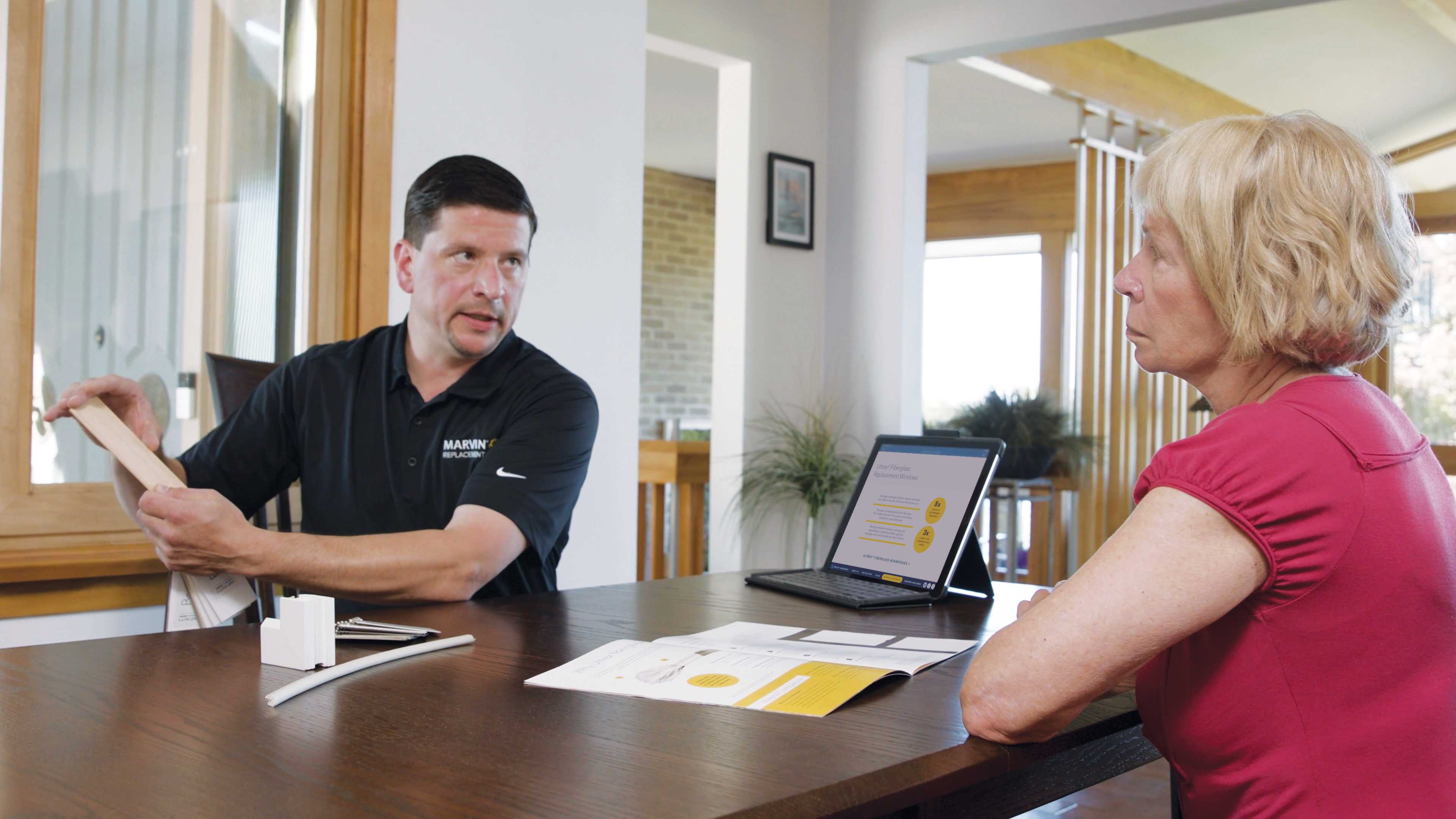 Free expert guidance
A Marvin Replacement expert will provide an in-home or virtual consultation to understand your specific project needs, then work to find the right style, colors and features within your budget.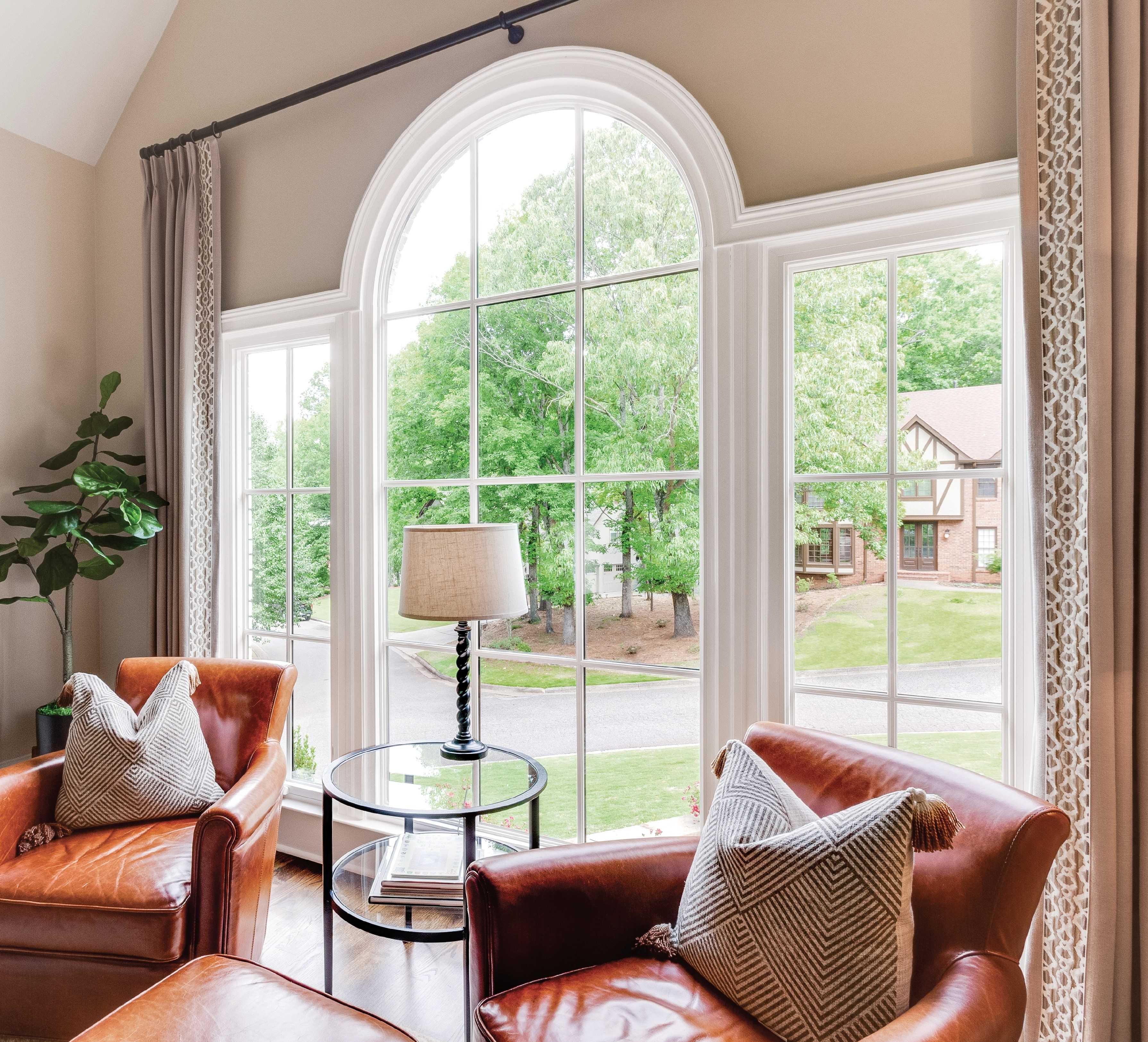 With you every step of the way
From order to install, we're with you every step of the way. Marvin Replacement certified installers handle removal and disposal of your old windows before installing your new windows.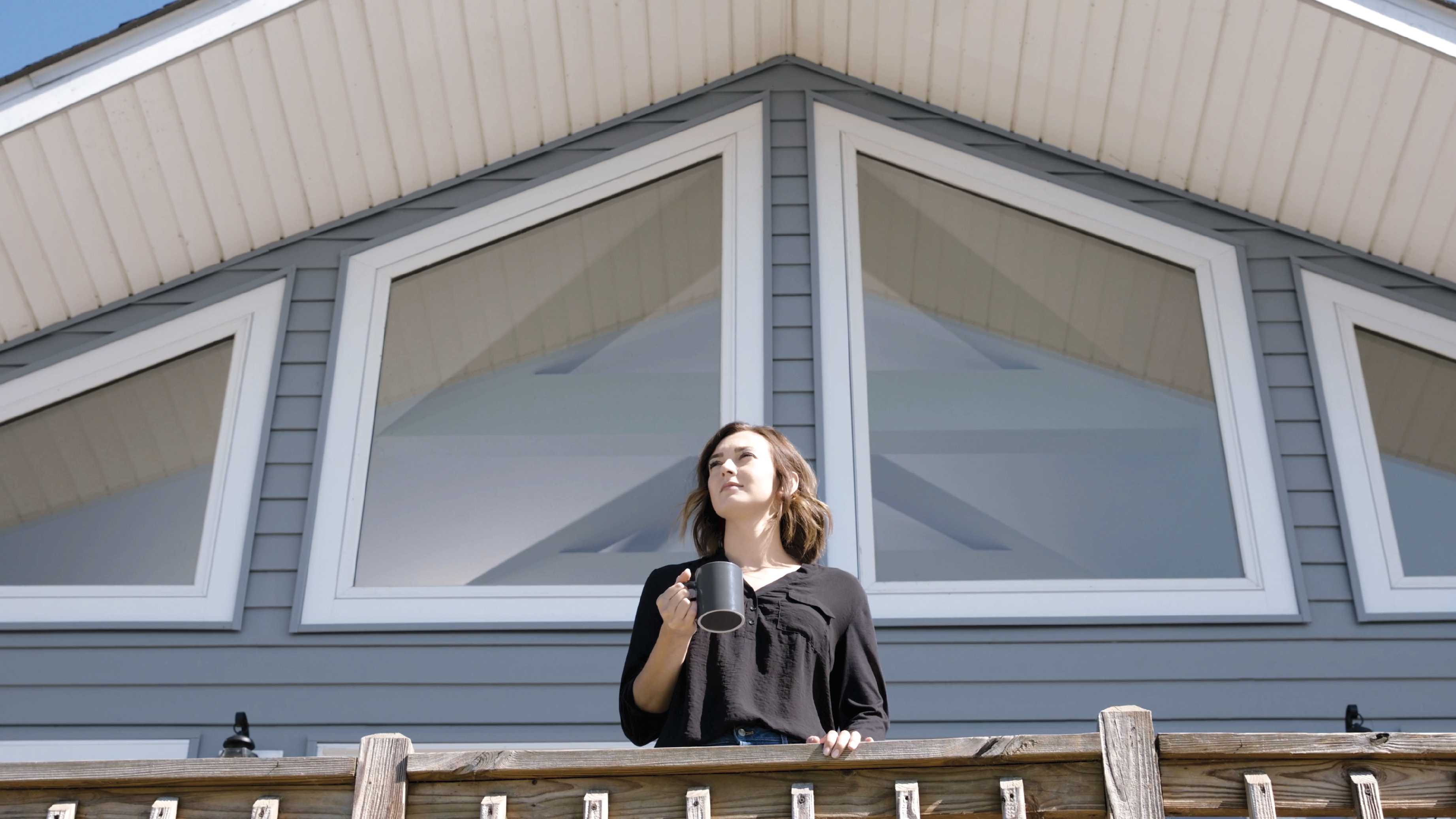 Guaranteed satisfaction
Marvin Replacement offers a Limited Lifetime Product Warranty for as long as you own your home—plus a two-year service and installation warranty.
Refreshed design adds value to your home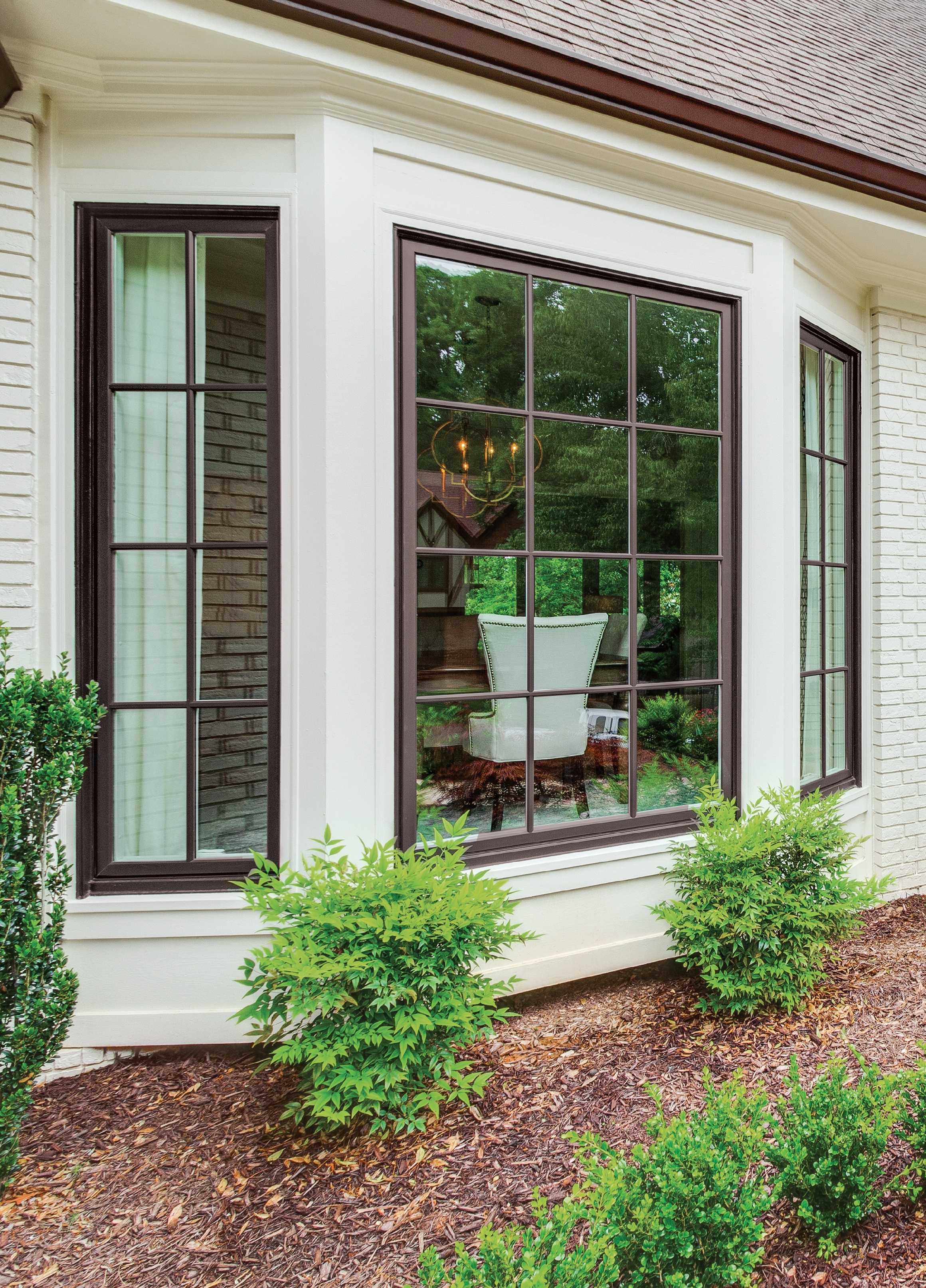 Windows give you a view of the outside world and they also provide tremendous curb appeal that can increase your home's value. Window replacement typically has a 65-68% return on investment, according to Remodeling's 2021 Cost vs. Value Report™.
Learn more about what Marvin Replacement has to offer
Enter your email below for a free product guide and to receive educational material on windows and doors.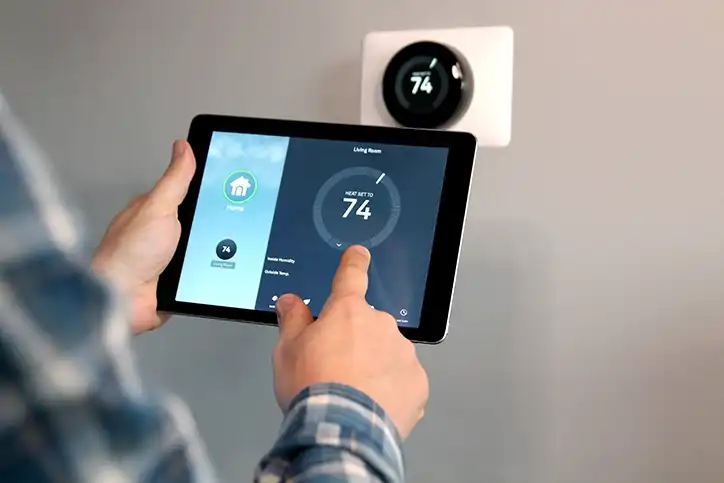 An Investment That Can Save You Money on Energy Bills
The low thermal conductivity and superior performance of Marvin Replacement windows combined with a selection of energy-efficient glass options can help save money on your energy bills.
Savings reflects installing ENERGY STAR certified products compared to non-certified when replacing single pane windows based on the average savings among homes in modeled cities.
The Marvin Replacement Difference
Replacing your windows can be daunting, with many vendors to choose from, and dozens of choices to make. Here's what separates Marvin Replacement from the rest of the pack.
Speak with our design consultant, who then provides help in selecting the right windows for your project.
Installation is an easy and hassle-free experience. Our dedicated team handles it all for you, and makes sure you're satisfied.
Marvin Replacement products are all built using Ultrex Fiberglass for long-lasting performance and timeless design.