Marvin Replacement Window + Door Cleaning
Our windows and doors are virtually maintenance-free but a little touchup can keep them sparkling. Learn the proper techniques to keep your doors and windows looking their best.
Cleaning Guides
How to Clean Marvin Replacement Screens
Window and door screens help keep pests and debris out of your home and it's important to clean them routinely to keep them working properly.
Door + Window Screen Cleaning Tips  
How to Clean Ultrex® Fiberglass + EverWood®
Keep your Ultrex fiberglass and EverWood finish looking its best with our cleaning guides.
Ultrex Cleaning tips  
How to Clean Window + Door Hardware
Remove smudge marks and more from your window and door hardware by following our cleaning guide.
Window + Door Hardware Cleaning  
Cleaning Guides
Annual Marvin Replacement Window + Door Cleaning List
An annual check of your windows and doors can help them to continue working properly. Use our checklist to maintain your windows and doors.
See The Checklist  
How to Clean Marvin Replacement Window Glass
Cleaning windows and getting a streak-free finish can require a little finesse. Check out some tips to get sparkling-clean windows when it comes time to do some routine cleaning.
Discover How to Clean Windows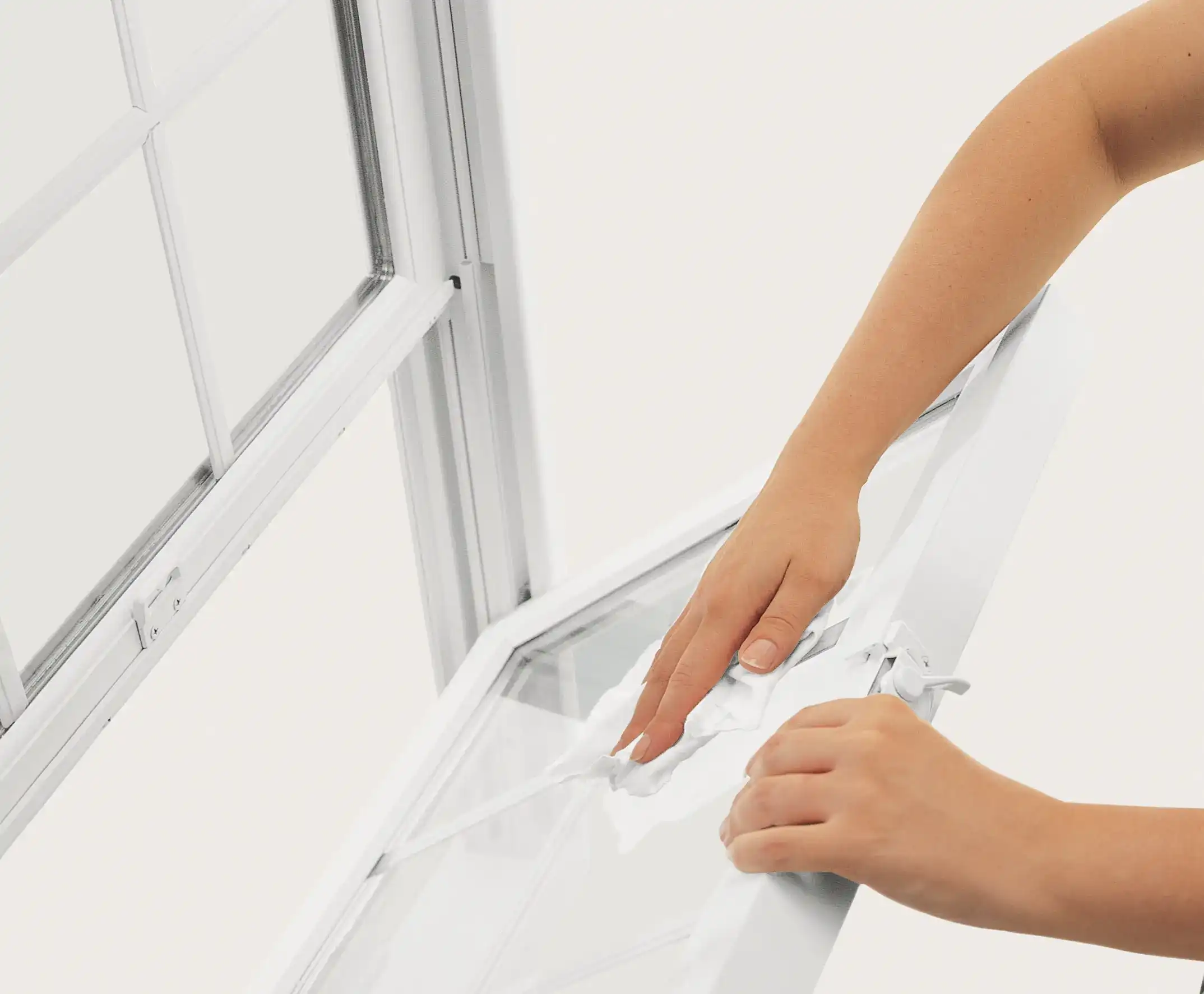 Marvin Replacement-Approved Cleaners
Get your Marvin Replacement windows + doors looking their best by using one of the Marvin Replacement-approved cleaning solutions.
Check our Marvin Approved Window Cleaners  
Schedule your free consultation
If you're ready to get started, discuss your replacement window and door options with a Marvin Replacement design consultant. We're here to answer any questions you may have, and help make your project easy.
Schedule Your Consultation