Annual Marvin Replacement Window + Door Cleaning List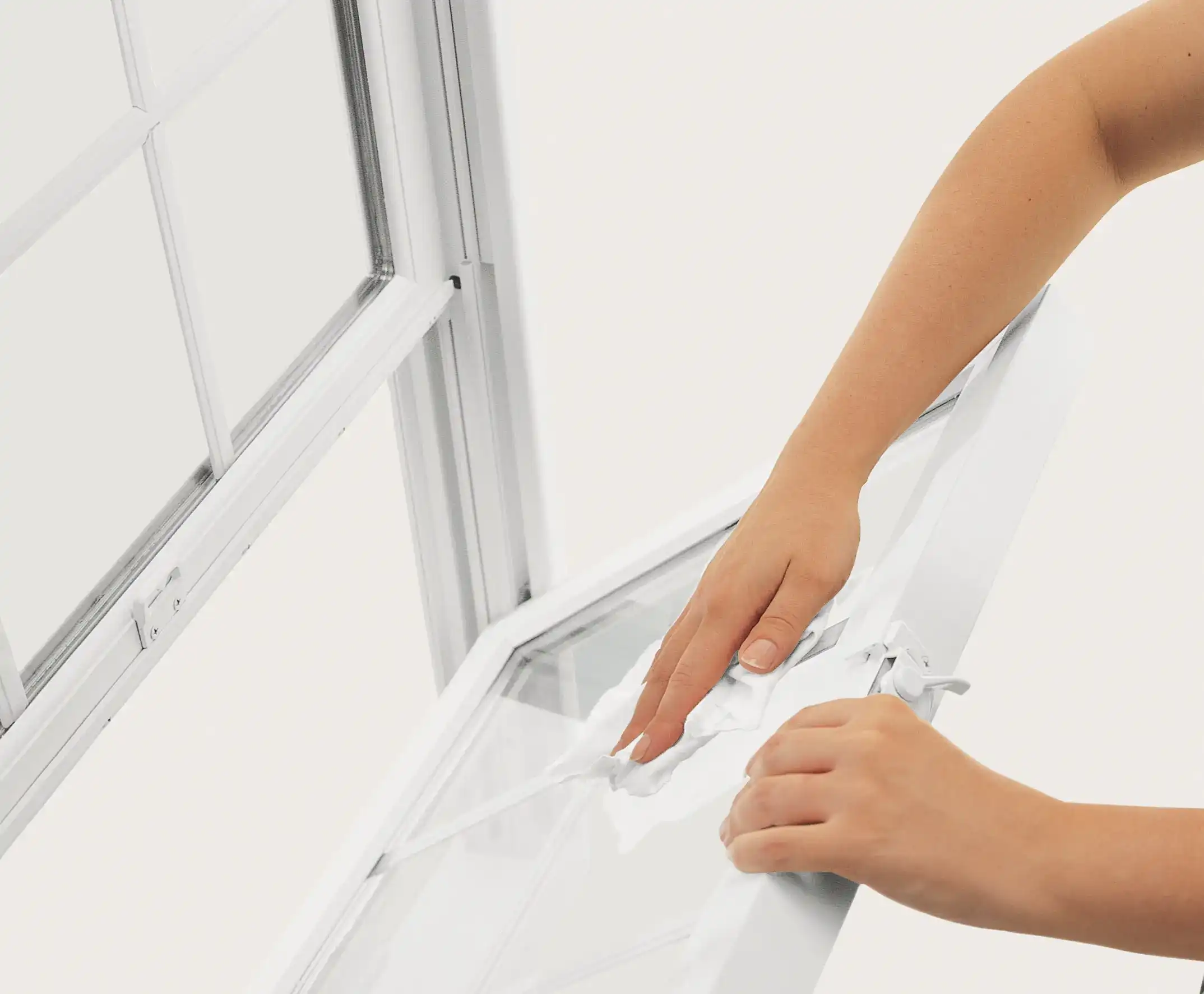 ·       Inspect weatherstripping — Weatherstripping rests between the sash and frame of your door and window. Weatherstripping is designed to prevent water and air from entering the home.
·       Examine finish — Clean your window or door's interior and exterior finish to help extend the life of the finish.
·       Check exterior caulking — Caulk tends to have a lifespan of around 10 years so it's important to look to see if you have any fading caulk around your windows. Trim and remove any old and loose caulking.
·       Inspect hardware — Look at your window hardware, like the locks, crank, etc. to make sure they are working properly.
·       Tighten screws — Take a minute to check the screws on your doors and windows and tighten any if needed.
·       Clean moving parts — Wipe away any dirt, dust, sand or debris from the door and window hinges, and tracks.
*Safety tip: Be sure to take proper safety precautions when using ladders, wear protective eyewear and clothing. Follow all manufacturer's instructions when using cleaning solutions and follow disposal instructions.
Cleaning Guides
How to Clean Window + Door Hardware
Remove smudge marks and more from your window and door hardware by following our cleaning guide.
Window + Door Hardware Cleaning  
How to Clean Ultrex® Fiberglass + EverWood®
Keep your Ultrex fiberglass and EverWood finish looking its best with our cleaning guides.
Ultrex Cleaning Tips  
How to Clean Marvin Replacement Screens
Window and door screens help keep pests and debris out of your home and it's important to clean them routinely to keep them working properly.
Door + Window Screen Cleaning Tips  
Schedule your free consultation
If you're ready to get started, discuss your replacement window and door options with a Marvin Replacement design consultant. We're here to answer any questions you may have, and help make your project easy.
Schedule Your Consultation