Why Energy Efficiency Matters
---
Energy efficiency can mean doing different things around the house to prevent heat loss or limit the amount of heat that enters a home. Evaluating your windows and patio doors can help make your home more energy efficient.  
What is Energy Efficiency? 
Energy efficiency means using less energy to perform the same function. An easy example to think about is energy efficient lightbulbs. An energy efficient lightbulb will still light a room, but use less energy to do so. Energy efficiency, however, is not the same as energy conservation, which means reducing a good or service to save energy. Using the lightbulb example, turning off a light is energy conservation.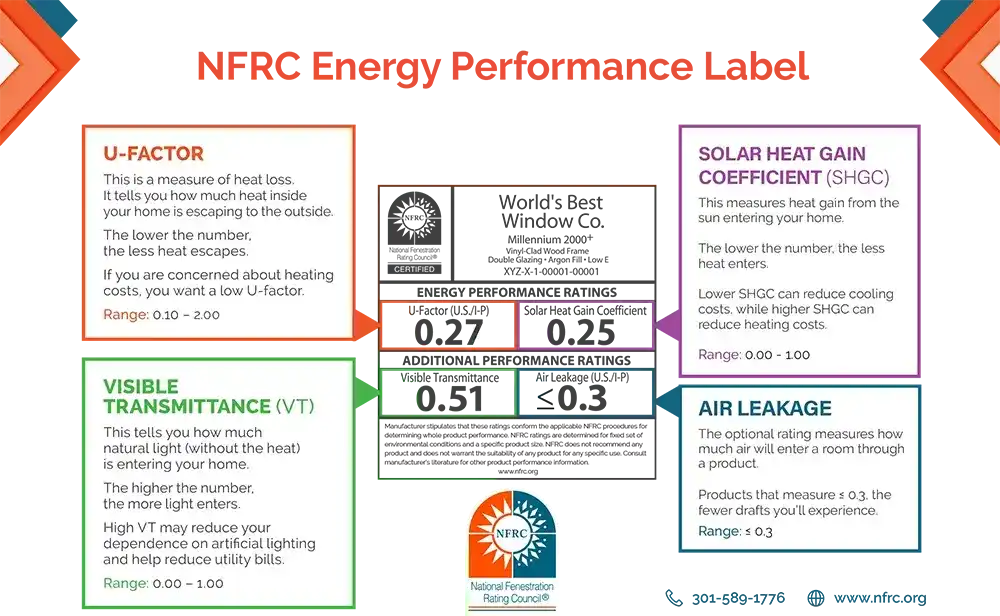 What are Energy Efficient Windows? 
Energy efficient windows are windows designed to prevent hot air from leaving your home or prevent cool air from escaping your home. Windows use glass coatings to do so and some coatings work best in different climates. 
An easy way to find energy efficient windows is to look for windows with the ENERGY STAR® logo. Windows with the ENERGY STAR logo have met ENERGY STAR standards for energy efficiency. A National Fenestration Rating Council sticker can further explain the energy efficiency of a window. A NFRC label helps you compare energy-efficient products by examining things like U-factor, Solar Heat Gain Coefficient (SHGC), Visible Transmittance (VT), and Air Leakage.  
How Much Can You Save with Energy Efficient Windows? 
The NFRC estimates the average American household spends $1,500-$2,500 annually on energy bills with 45% of that going toward heating and cooling costs. 
The U.S. Department of Energy estimates a homeowner can save between $101-$583 a year on average, if they're replacing single pane windows with ENERGY STAR windows. For double pane windows, those savings range between $27-$197.*  
*Ranges are based on the average savings among homes in modeled cities. Actual savings will vary based on local climate conditions, utility rates, and individual home characteristics. 
Tax Credit for Energy Efficient Windows 
Tax credits for energy efficient windows can vary between legislative sessions. Energystar.gov has the most up-to-date information on energy efficient tax credits.  
---
Back to All Articles
Schedule your free consultation
If you're ready to get started, discuss your replacement window and door options with a Marvin Replacement design consultant. We're here to answer any questions you may have, and help make your project easy.
Schedule Your Consultation