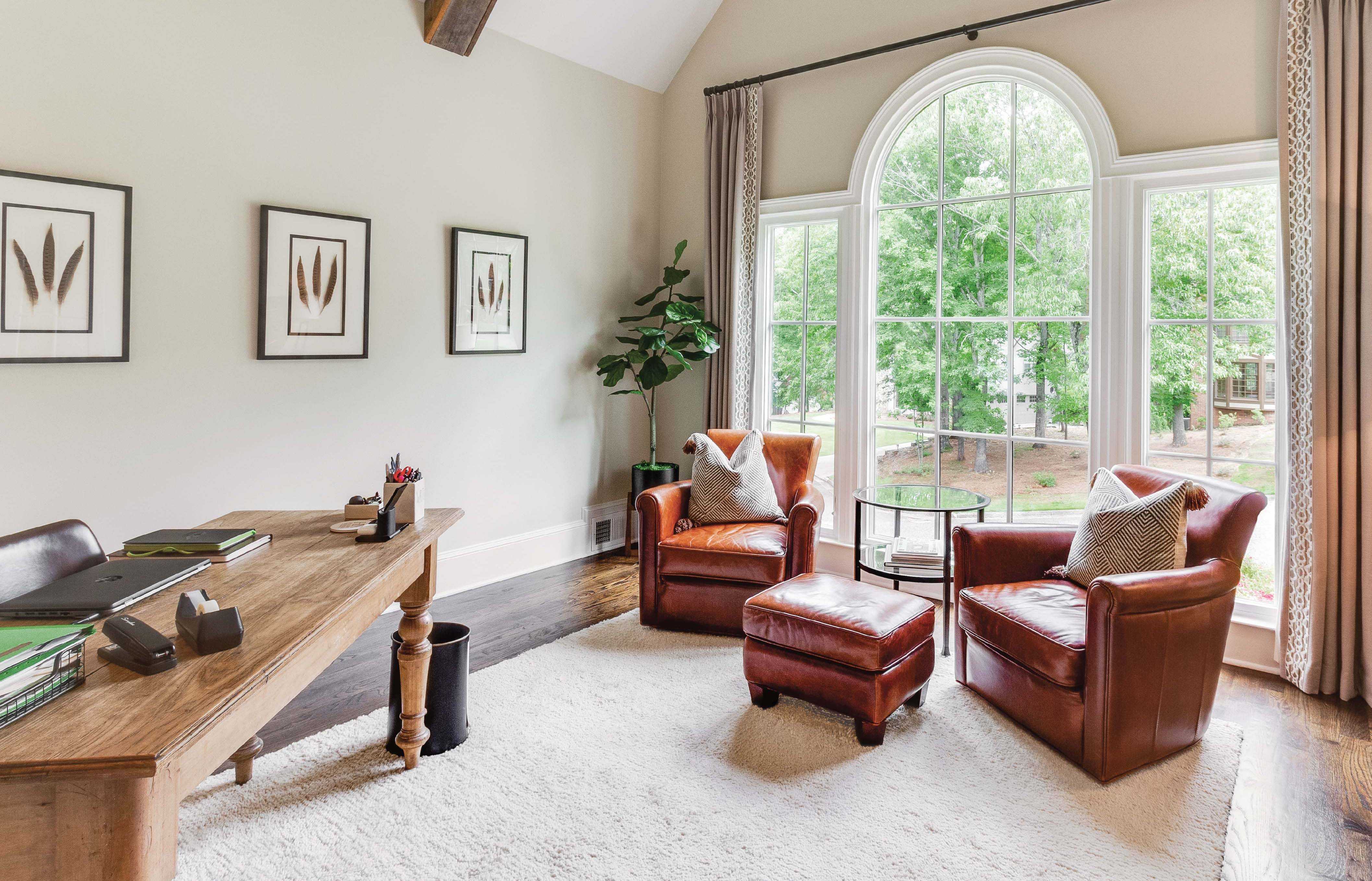 8 August 2022
Home Office Natural Light Ideas
---
When you were in the office you dreamed of a window view. Now that you're working from your home, you have it. But how much natural light illuminates your home office? Studies show more natural light benefits working conditions and these ideas can help accomplish that.
Windows that Allow the Most Natural Light into a Room 
When you set up your home office, you might not have given a lot of thought to your windows, but they can make a big difference. Marvin Replacement has a wide selection of windows that will fit perfectly into a home office to maximize natural light. 
Invite More Light in with Large Vertical Single Hung or Double Hung windows 
Single hung and double hung windows can provide large vertical views and natural light. Marvin Replacement's Ultrex® fiberglass doesn't use as much material as other window frames to provide bigger views with thinner frames.
Windows that Provide Panoramic Views: Sliders 
Slider windows can give your home office more of a panoramic view and natural sunlight. Sliders also work great in outdoor areas where landscaping can get in the way of other windows.    
Just in Case: Squeeze in a Casement Window 
Casement windows are known for their ability to fit into tight spaces and they fit in well in home offices, too. Casement windows can have a similar shape to single hung and double hung but you can open casement windows completely for breezes.  
Combine with Special Shapes 
If you have the space for additional windows, adding special shape windows above double hung, single hung, or casement windows can fill your home office with additional light. 
Creative Interior Design Ideas to Add Natural Light 
If you have space constraints with your home office and additional windows won't fit, you can always add some design elements to help give the illusion of an abundance of natural light. 
Mirrors 
One of the more popular ways to increase the impact of natural light is to add mirrors or reflective surfaces. Metallic items can help reflect light or a white board can help get your organized while brightening your home office. 
Light colors 
Light colors do a terrific job of reflecting light and boosting the presence of natural light. Light colored walls are a good start, but look at adding a light-colored desk, too.  
Let the Light In with Marvin Replacement Windows
You can let the light into your home office without the worry of having items fade in color. Marvin Replacement window glass coating options can block from 84% to 95% of the sun's harmful UV rays, which can cause colors to fade.
Start looking at our replacement windows to fit in your home office so you can soak up natural light while you WFH. 
---
Back to All Articles